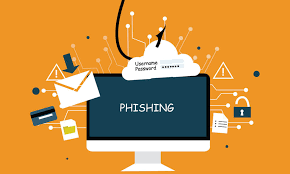 Phishing attacks are emails sent by cyber criminals to millions of potential victims around the world designed to fool, trick or attack them. These messages often appear to come from someone you may know. Clicking on a link in a phishing email you may be taken to a malicious website that attempts to hack into your computer or attempts to infect and take control of your computer. These kinds of emails are sent to as many people as possible, because the more people that receive the email, the more people will likely click the link and get their computers hacked.
Spear phishing is Phishing in each the emails are highly targeted. Instead of sending an email to millions of potential victims, spear phishing messages are sent to a very few select individuals, often within an Organization. Cyber attackers create a highly customized email based on the Social Media accounts and posts of their intended targets. This way, the individuals are far more likely to fall victim to the attack.
Effectiveness of Spear Phishing
Phishing is highly effective to steal money. Spear Phishing is however used majorly to access highly confidential corporate information. Or to gain access to another organization. e.g. An attacker creates a spear phishing email that copies emails that you usually send to the top officials organization they're trying to hack.
Spear phishing is a far more dangerous threat because the attacks are specific to you or your organization increasing the chances of the attacker's success and reducing the ability to detect.
Protecting Yourself
• Verify
Verify the authenticity of any email (especially suspicious and unsolicited ones) that asks you to open an attachment, click a link or requests sensitive information, verify the message. Contact the Sender, if you have his/her details.
Protect
Protect yourself by using updated antivirus and encryption software and also patching your computer with the latest software.
Common Sense.
Read Carefully before you click. Email and Spam Filters rarely have a lot of effect on Phising Emails. If you're still not sure, Before you click, Contact your Help Desk or IT Administrator.